---
There is no consensus among the schools regarding whether the syllabus will be slashed this year or not.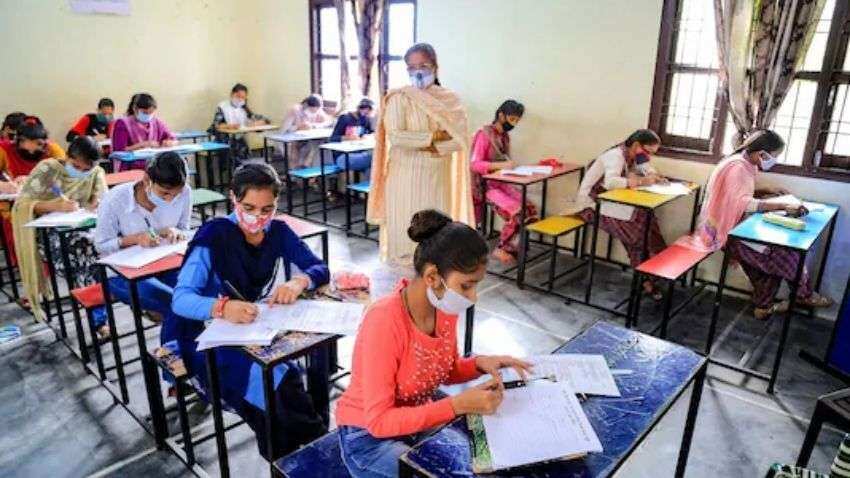 source: zee business
CBSE CISCE Board Exams 2021: When the COVID-19 pandemic struck the country last year and complete lockdown was imposed all over the country, the schools and other educational institutions shifted to the digital platform for online classes. As situation seemed to be normalised, the schools were reopened in a phased manner and the CBSE and CISCE announced the schedules for Class 10 Class 12 Board Exam 2021. However, the surge in the number of COVID-19 cases has compelled them to cancel Class 10 Board Exam 2021 and postpone Class 12 Board Exam 2021. Amidst this situation, there are apprehensions that the schools might reduce the syllabus for the 2021-22 academic session.
There is no consensus among the schools regarding whether the syllabus will be slashed this year or not. As per news18.com, Charu Wahi, Principal, Nirmal Bhartia School which is affiliated to the Central Board of Secondary Education (CBSE) feels that the reduction in the syllabus should be considered in order to reduce the stress on the students. She also focused on the need to cover the learning gaps. She further added that the loss in the last learning year was significant enough and as a result, the teachers must also ensure that the learning gaps are identified and dealt with properly.
While Wahi considers reduction of the syllabus, certain school authorities do not possess the same opinion. Sangeeta Hajela, Principal of CBSE-affiliated DPS Indirapuram was quoted saying on the news portal, "In the previous session, the syllabus reduction by CBSE came in the wake of an unprecedented pandemic situation, and sudden transition to remote learning methods. In the current session 2021-22, however, the entire students-teachers community is better tuned in to remote learning. Hence the syllabus reduction seems unwarranted right now."
Some academicians feel that improvisation of the syllabus is going to be a more fruitful outcome rather than a reduction in the syllabus. Dr. Sunita Gandhi, founder of Global Education and Training Institute (GETI), and City Montessori School that follows both CISCE and CAIE curriculum also feels that improvising the syllabus would be a better step than reducing it.
Incidentally, the CBSE and the CISCE have cancelled the CBSE Class 10 Board Exam 2021 and the ICSE Class 10 Board Exam 2021, respectively, this year. A decision on the revised schedule for the CBSE Class 12 Board Exam 2021 and ISC Class 12 Board Exam 2021 will be undertaken by the first week of June.
Print